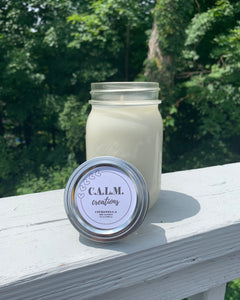 About This Fragrance
Keep those pesky mosquitoes at bay with our Citronella fragrance. A top note of lemon peel adds a boost of citrus to the lemongrass heart. Citronella candles are great for picnics, campsites, and backyard barbecues. This green and herbal scent is both refreshing and functional.
This fragrance is infused with natural essential oils, including citronella, eucalyptus, and geranium.
Note Profile:
Top: Lemon Peel
Middle: Lemongrass, Camphor
Base: Powder
Specifications
Jar Size: 16 oz
Net Weight: 13 oz (368 g)
Type of Wax: Soy