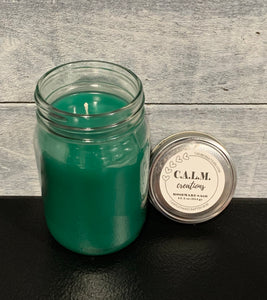 About This Fragrance
Indulge in some aromatherapy and surround yourself in the herbal mélange of Rosemary Sage. Cooling eucalyptus and pine notes uplift fresh green florals and rosemary, while earthy sage and cedar lend this fragrance an enticing woodsy base. An infusion of fir needle, eucalyptus, and cedar leaf essential oils reinforce the botanical beauty of this scent.
This fragrance is infused with natural essential oils, including fir needle, eucalyptus, orange, and cedar leaf.
Note Profile:
Top: Pine, Eucalyptus
Middle: Rosemary, Green Floral
Base: Sage, Cedar
Specifications
Jar Size: 16 oz
Net Weight: 13 oz (368 g)
Type of Wax: Paraffin