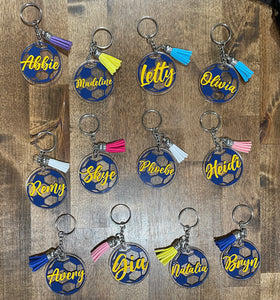 These soccer keychains are a great little gift for your soccer star! 


Please note name and color choices for soccer ball and name at checkout. Tassel color varies, but will try to match as best as possible. 

Keychains are 2" in diameter. 
Can do other sports as well, send us an email!